Welcome to the Baddlands Cycling Club home on the web. Although we have a focus on racing, we are more than just a racing club. We have lots of great weekday and weekend rides and particiapte in/support many of the local and regional organized rides. Take some time, look around the site, and if you have any questions, please ask!
---
TWILIGHT SERIES:
Each season we support local racing by hosting the Twilight Series. Thanks to all the racers and volunteers that make the Twilight Series a success!

Use the Twilight Series menu at the top for details! -

Copyright © 2021. All Rights Reserved.
2021 Membership Application HERE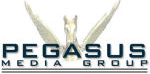 RACING LINKS: